WHAT WE OFFER
Our Services
Dr GOH EYE Screening Packages were featured in 'Mind Your Body' Christmas Edition as a recommended Christmas gift for your loved ones. (The Straits Times, December 2015)
The adage "Prevention is better than cure" cannot be truer for the eyes as this small but important organ is the window to one's many underlying health conditions. An eye examination can pick up changes to the eyes caused by high blood pressure, diabetes and Glaucoma. Early diagnosis and timely intervention not only save costs but always result in better outcomes than a delayed treatment. Many middle-aged adults suffer from diabetes, hypertension and hyperlipidaemia, thus it is advisable for all adults aged 40 and above to have a yearly check up with an eye specialist.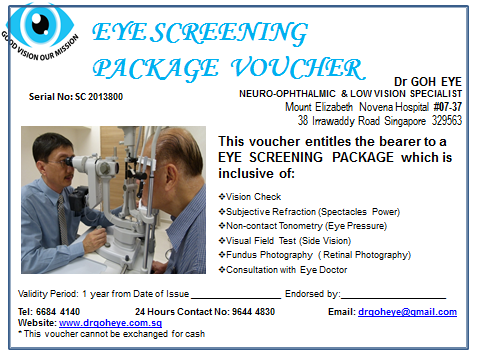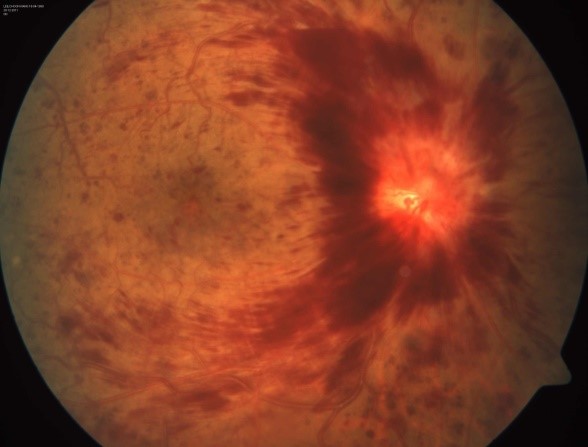 Extensive bleeding in the retina due to hypertension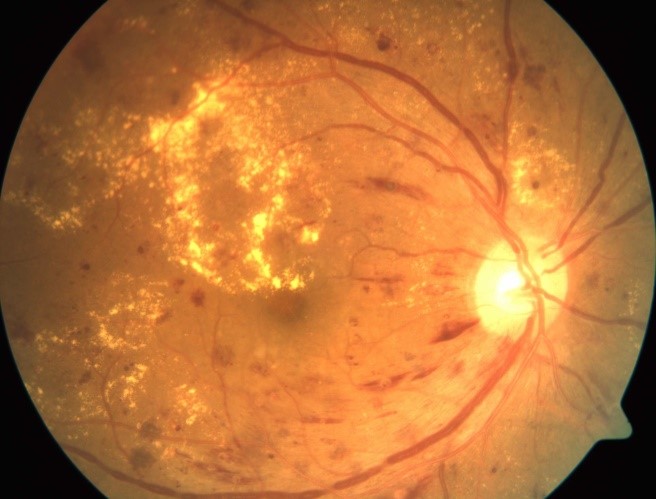 Severe diabetic eye disease causing blur vision
Gold Eye Screening Package for Adults
This package is aimed at detecting common eye conditions like Short-sightedness, Long-sightedness 'Lao Hua', Glaucoma, Diabetic Retinopathy, Age-related Macular Degeneration (AMD), Retina health and Optic nerve heath. In addition,  standard tests to check the visual acuity, the intra-ocular pressure and the Amsler grid assessment are also administered. Photographs of the retina and optic discs are taken for a detailed analysis, discussion and  then returned to the patients for their record.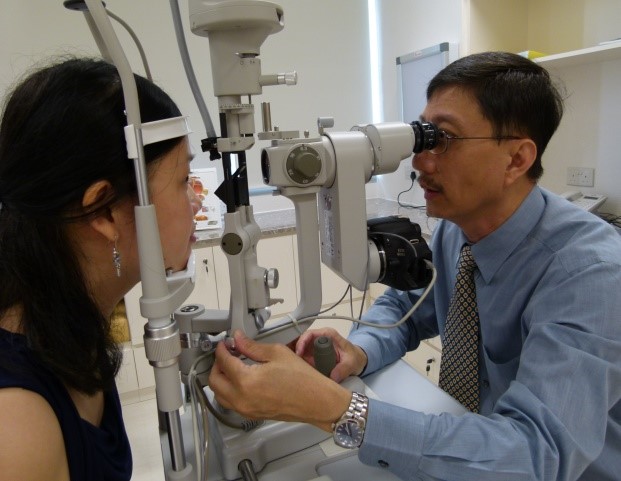 Gold Eye Screening Package for Adults
An eye examination is highly valued for its non-invasive nature to detect the health of these fine blood vessels. This provides great insight to the doctor for the proper management of a patient's underlying ailments
At Dr Goh Eye, we offer 3 screening packages, namely :
Platinum Eye Screening Package for Adults
Gold Eye Screening Package for Adults
Comprehensive Eye Screening Package for Children
Children Eye Screening Package
For children, we screen for short-sightedness, lazy eye, squint and check for correct spectacles prescription to rule out eye strain. Children who are rather short-sighted will be assessed for their suitability for the Atropine Myopia Management Programme. This is a programme aimed at slowing down myopia through the nightly instilling of a drop of atropine.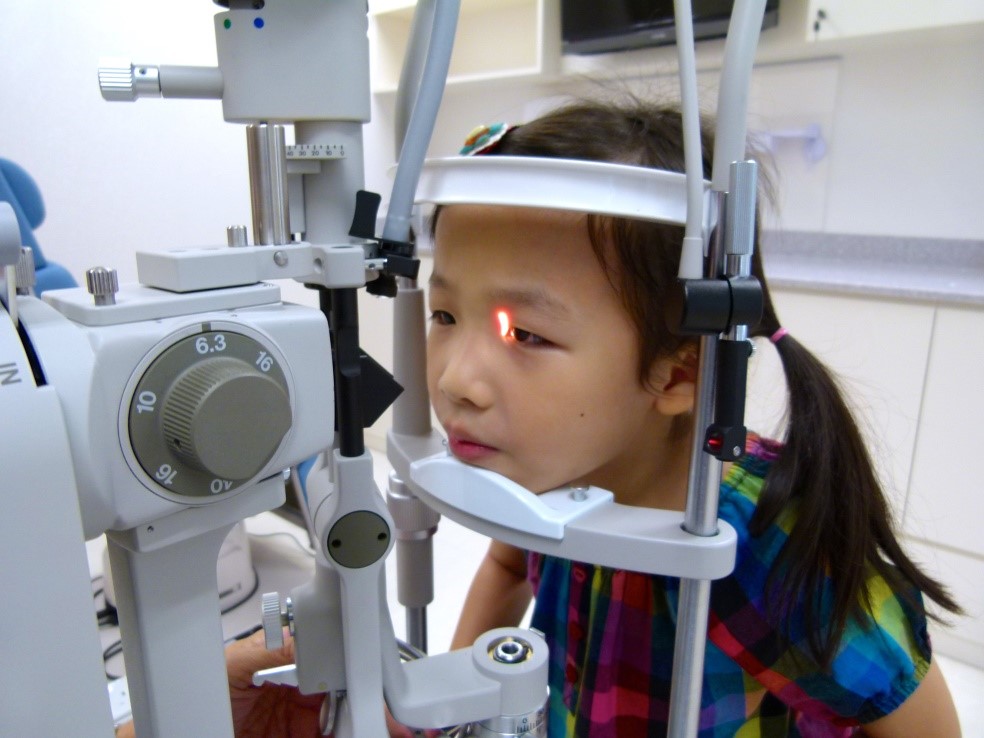 Children Eye Screening Service
Platinum Eye Screening Package
In addition to eye diagnostic tests covered in the Gold Eye Screening Package for Adults, an additional test known as Visual Field test is administered. This helps to detect early side vision loss, a tell-tale sign of Glaucoma which plagues seniors above 5o.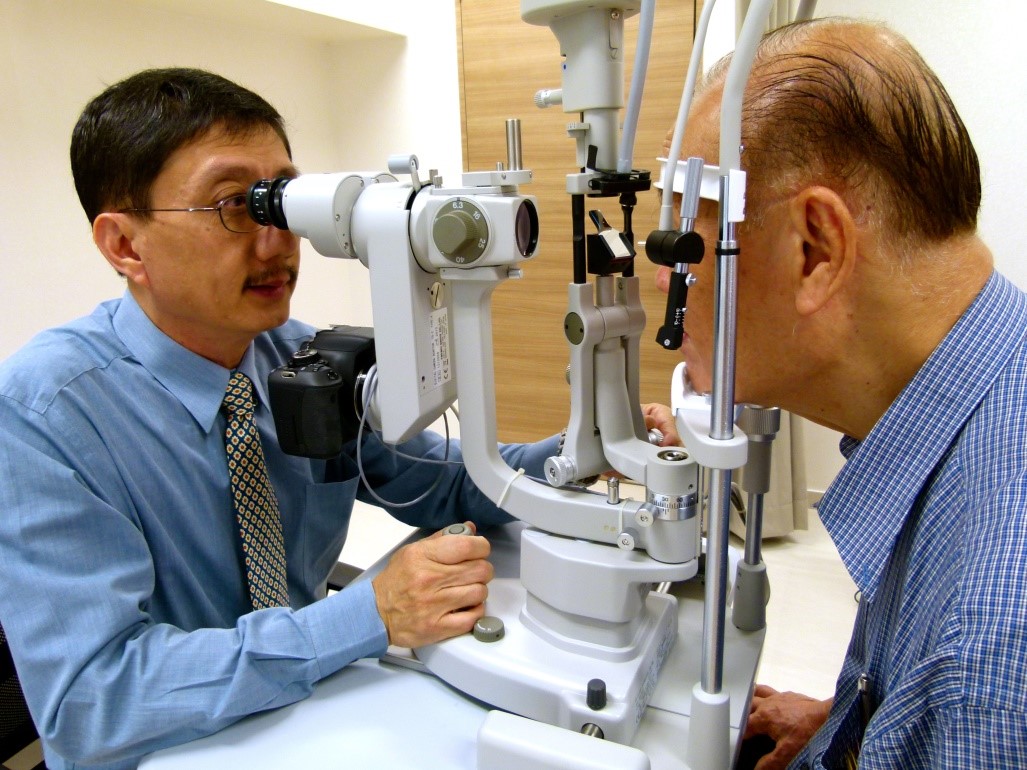 Platinum Eye Screening Package for Adults