WHAT WE OFFER
Our Services
Dry eyes are a common complaint causing a myriad of problems from tired eyes, red eyes to blurring of vision. They are generally caused by a diminished tear production from age, medication ,hormonal changes or even the environment. 
The mainstay of dry eye treatment is through the instilling of ocular lubricant eye drops. It is important to choose the right type of eye drops as dry eyes can be caused by a deficiency in either the aqueous or lipid component of the tear film or both. Taking of Omega 3 oils also helps relieve the symptoms of dry eyes.
In severe cases of dry eyes, a simple procedure called punctal occlusion can be performed. This occludes one's punctum of the lid to reduce the outflow of tears from the eyes.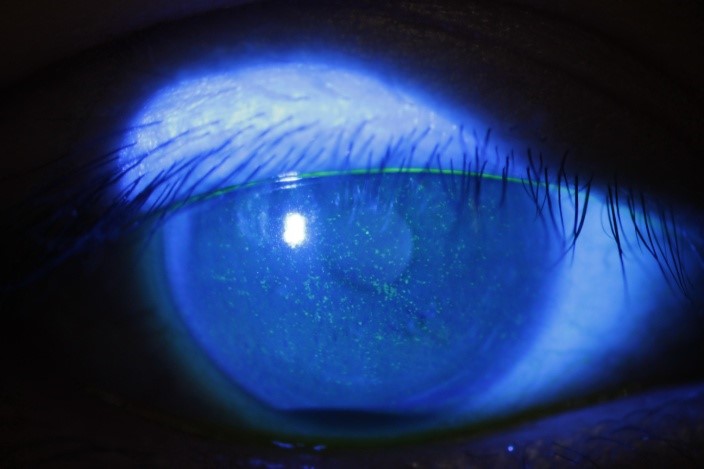 Punctate epithelial erosions on the cornea caused by severe dry eyes