More Website Templates @ TemplateMonster.com - January 23, 2012!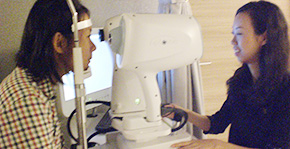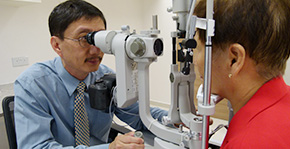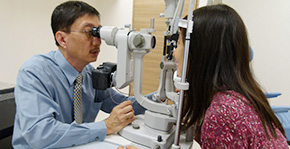 Specialised Care:
Cataract Surgery/ 白内障手术
Laser Treatment/ 激光治疗
Sudden Vision Loss/ 视力突然丧失
Vision Rehabilitation/ 视力恢复矫治
Neuro-Ophthalmology/神经眼科学
Myopia Management for Children/儿童恢复矫治
Dry Eyes/干眼症
Red Eyes/红眼症
Eye Injury/眼外伤
Eye Screening:
Myopia in Children/儿童恢复矫治
Macular Degeneration/ 黄斑变性
Diabetic Eye/糖尿病
Glaucoma/青光眼

About Us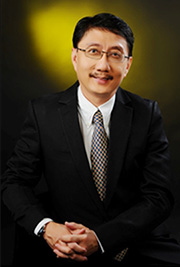 A / Prof Goh Kong Yong graduated from the National University of Singapore with a Bachelor in Medicine and Surgery degree in 1985. After serving in the army, he pursued his specialist ophthalmology training and obtained the FRCS (Edinburgh), FRCOphth (London) and Masters in Ophthalmology (NUS Singapore) degrees in 1990. In 1994 he was selected for a Neuro-ophthalmology fellowship programme at the world renowned Bascom Palmer Eye Institute (voted 'Best Hospital for Ophthalmology' in US News 2012) under the tutelage of Professor Glaser and Dr Schatz, leading experts in neuro-ophthalmology. In 2008, he undertook further sub-specialty training in Eye Movement Disorders at the Royal Prince Alfred Hospital Sydney under the tutelage of Professor Michael Halmagyi. He pursued his passion in vision rehabilitation under Professor Susanne Trauzettel-Klosinski in the Low Vision Centre, Tuebingen, Germany in 2012.
A/ Prof Goh was the Head of the Division of Ophthalmology at Changi General Hospital from 1997 to 2004. In 2005, he joined NHG Eye Institute as the Deputy Director and was the Head of Neuro-Ophthalmology Service at Tan Tock Seng Hospital. In 2013, he set up his own practice but continues to serve as a visiting consultant to Tan Tock Seng Hospital, National University Hospital and National Neuro-Science Institute. His love for mentoring students sees him contributing actively in both Yong Loo Lin School of Medicine (NUS) and the Lee Kong Chian School of Medicine (NTU). He is also a founding member of the Asian Neuro-ophthalmology Society which mentors and trains young ophthalmologists in the region.
A / Prof Goh's wealth of experience in Ophthalmology and Neuro-ophthalmology makes him a highly-skilled surgeon in cataract surgery, general ophthalmology as well as eye conditions related to neurological and neuro-surgical conditions. He is privileged to have attended to many Singaporean and foreign VIPs in his three decades of experience.
Dr Goh on News Paper